this afternoon i decided to clean my drums and check the bearing edges for level and round and found something crazy... more like stupid. the edges were level but not perfectly round. the 10" tom came with the pacific suspension mount that hugs 4 out of 6 of the batter side lugs. this mount wasnt round. i took off the four lugs that supported the mount only to find that the mount itself spread out to 11" when it wasnt attached to the drum. this tension has pulled my drum slightly out of round (by like 1/8"). not the biggest problem but still really dumb. also, because of its design, when the mount pulls on the two opposite lugs, it makes those two tension rods feel too tight. this makes tuning rather difficult, since i tune mainly by the feel of the key.
check it out.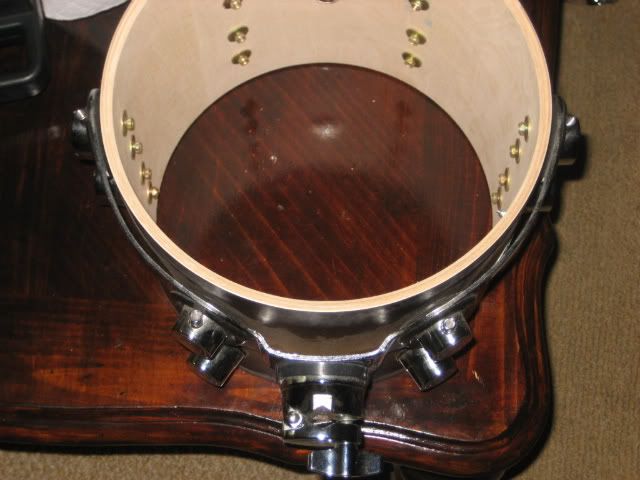 look how hard the mount is pushing the far lug.
i bent the mount fairly easily to where there is no pressure on the outside lugs and also rotated the mount onto different lugs. i also managed to make the drum a little more round with some slight pressure.
this just seems like something that is too obvious for a drum company to miss. shame.