hey there,
i joined this forum a lil while ago to help me find a new kit. i could get a deal on the gretsch renown maples but didnt really know about them. i wanted the inca gold sparkle but found the gretsch site didnt give a great colour sample. i found a few photos online but not many, it seemed to depend on what light you put em in.
anyway, i saw they were good and got them. the 'mod' set-up - 22x20, 12x9 and 16x16. keeping my old ludwig snare. the finish is amazing and hopefully some of my pics might help you decide where i was stuck.
sounded lovely in my garage when i first unpacked em, hardly had to tune them out the box. the build quality amazed me too. i may replace the evans g2s with some 2ply coated but im happy for now.
it wasnt untill half way through my covers bands set last night that i realised just how great they sound. ive done a fair amount of kit shares, admittedly with teenagers, and ive never played a kit so nice. im just glad its mine!
anyway, just had to tell you how pleased i am and cheers for the advice (i'd been snooping). and of course youre going to ask for photos so..... lets see if i can get this thing to work....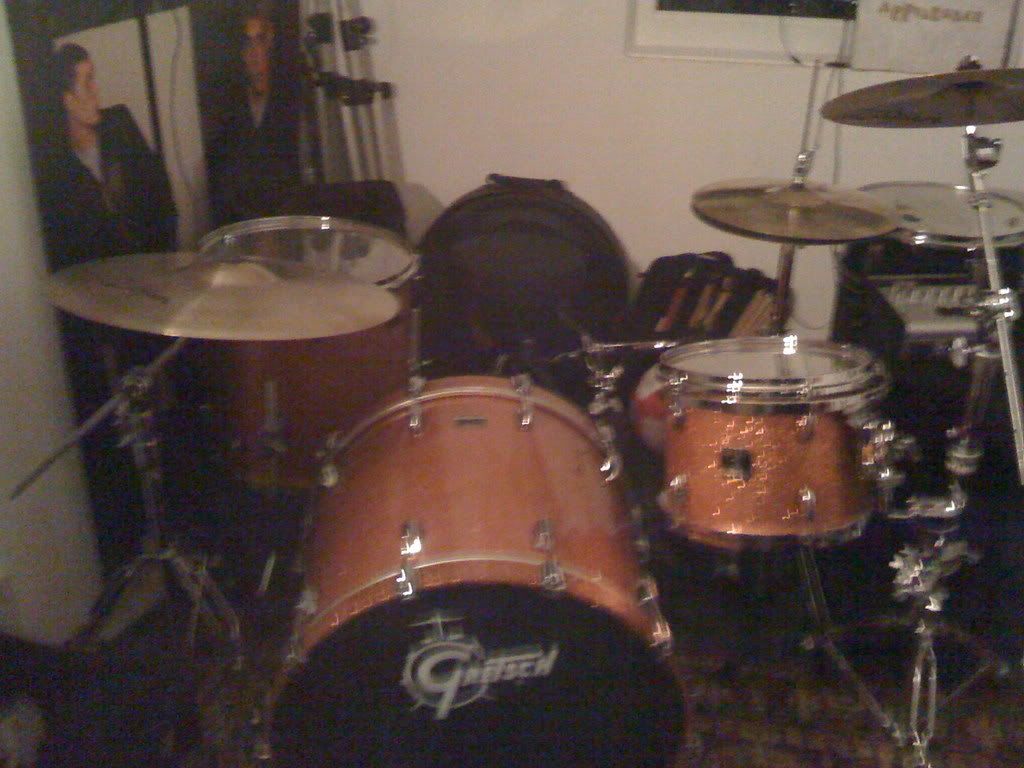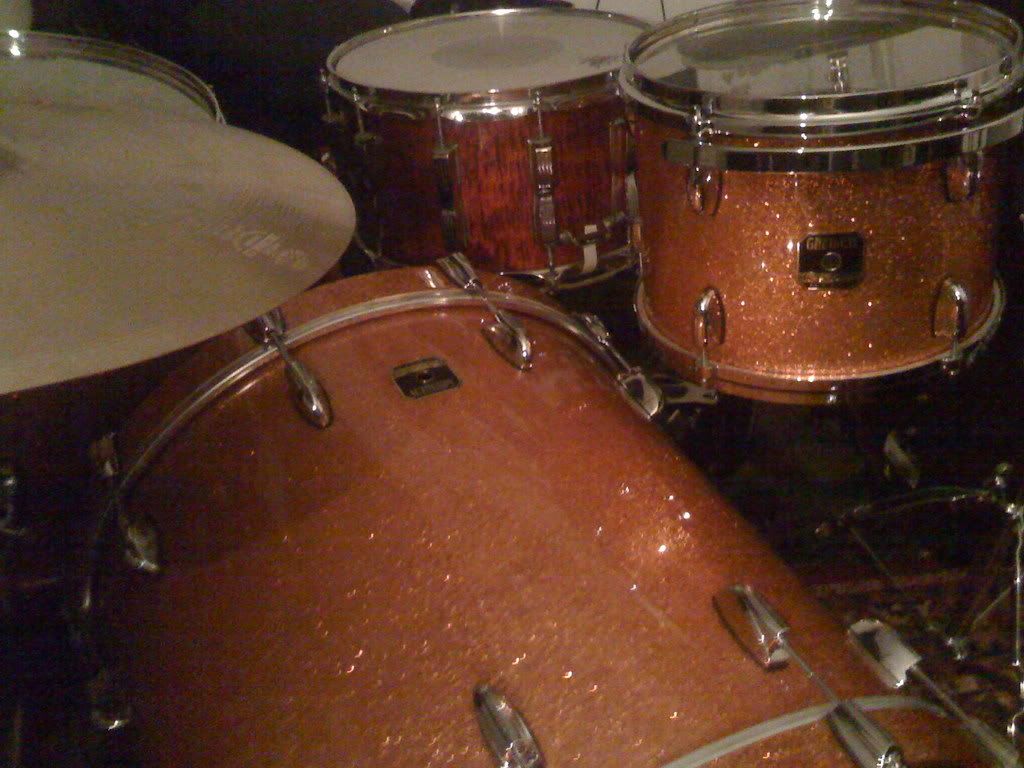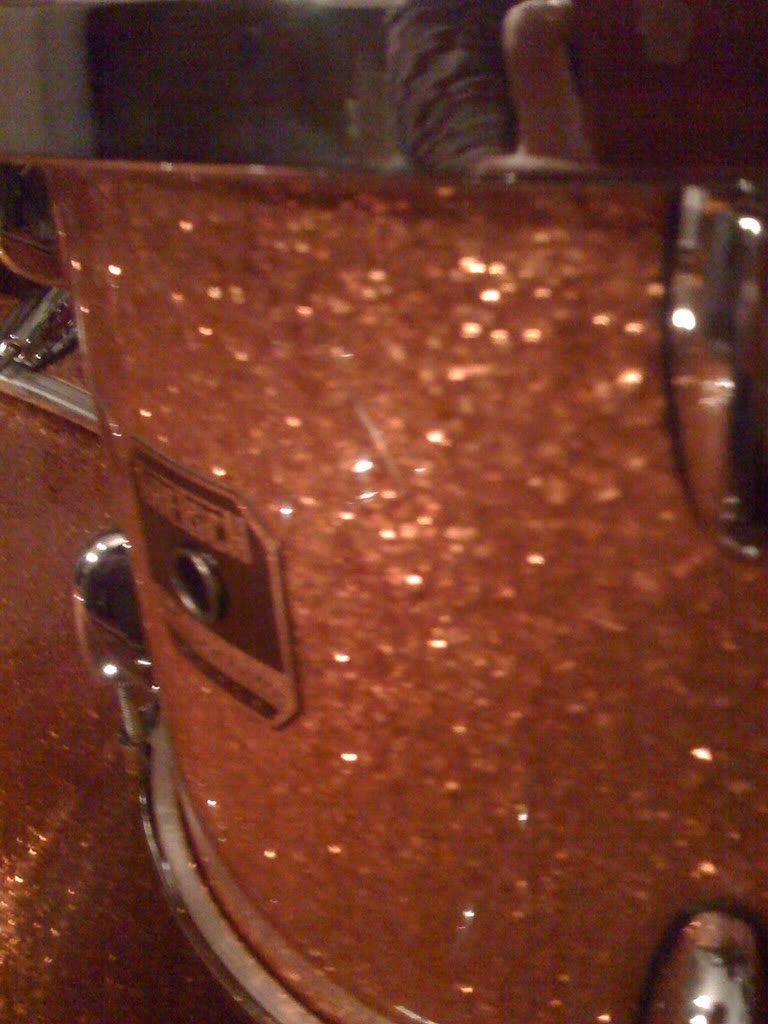 sorry for the bad picture quality